Logo Chocolates
Put your (quality Belgian chocolate) words in their mouth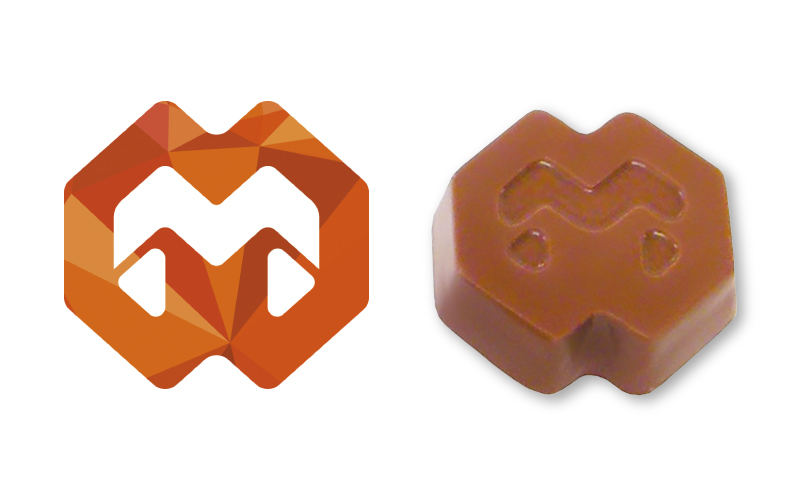 According to a BMPA study, over 80% of people who receive a promotional gift can remember the brand for an average of 12 months. From this we'd agree its makes good sense to give our current and prospective clients corporate gifts branded with our business details.
Couple this % with the emotive power of chocolate and think about the amazing benefits of giving your audience custom made chcolates brandishing your logo.
Baxter Murray handcraft a vast selection of custom, logo chocolates for all sorts of businesses for a multitude of promotional and marketing uses.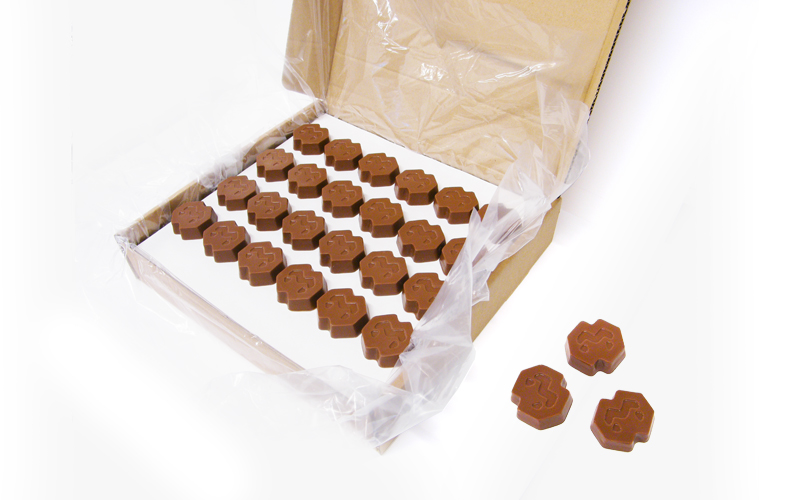 Logo Chocolates can be supplied in the packaging of your choice, Magownas choose a catering pack.
We also offer our luxury corporate chocolates individually packaged. Bespoke Chocolate Bars are available in your choice of two sizes, handmade from milk, white or dark delicious chocolate. With your brand also on the wrapper, these make an eye catching promotional gift suitable to use at any corporate event.
Chocolate Coins andChocolate Lollipops will also be loved by clients at your next Trade show, Conference, Exhibition or Award Ceremony.
Logo chocolates are quick and easy to order, you can process your order via our online shop or you can call us to discuss your options. Simply choose your favourite chocolate gift and email us a copy of your logo.