Baxter Murray Creative Chocolate was established with the mission to provide finest quality chocolate solutions to compliment the PR and marketing activities of the business community within Ireland and the UK.
Passion and pride
Like everyone else our age we, Karen Baxter and Michael Murray, spent our childhoods chomping our way through all the usual chocolate bars available from the newsagent's shelf. Neither of us aware that in years to come chocolate would become not just a 'sugar hit' but our greatest passion! In 1995 we both felt the time was right for a career change and it was then our quest for chocolate perfection began.
Our desire has always been to create an offering not available in the marketplace so with this thought in mind, we decided to combine Belgium's finest chocolate with our bespoke mould service and personalised packaging to create our business to business corporate chocolate service. Our unique service has gained Baxter Murray the reputation as the top quality, innovative and flexible Chocolatiers.
We take great pride in our work creating all our products the artisan way, by hand! All the moulds for solid chocolates are filled by hand; the chocolates are finished by hand and with the utmost care and attention packaged by hand.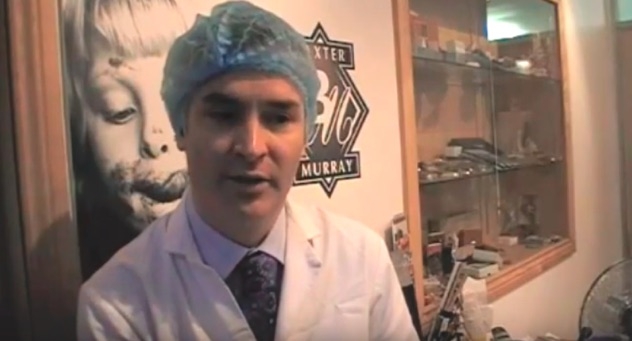 All our truffle recipes are created in our own kitchen using local Northern Irish dairy cream and butter combined with delicious Belgian chocolate and delicately flavoured with honey, maple syrup, natural Bourbon vanilla, coffee or orange. And for those who enjoy a tipple we also offer rum, whiskey, Irish cream or champagne. And to seal in the fabulous flavour and freshness, all our truffles are generously smothered in either milk, dark or white delicious Belgian chocolate. To catch your eye our team of artisan Chocolatiers individually decorate each chocolate lovingly by hand.
We are passionate about our chocolates and will work with you to create truly attention grabbing personalised, luxury, promotional, custom chocolate lollipops, bars & truffles that are perfect for your occasion. Whether you need a souvenir for delegates at a conference, want to impress guests at an awards ceremony or need a quirky exhibition giveaway we always strive to produce the perfect chocolate solution for you.
So why not give us a call today… with your imagination and our chocolate know-how the possibilities are endless!