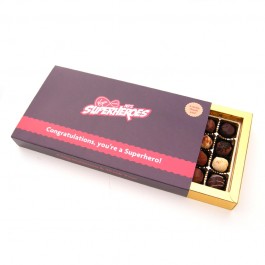 Corporate Chocolate Boxes
A high end corporate gift everyone will appreciate.Choose the size of box that works for you, we'll produce it with your design & choice of chocolates.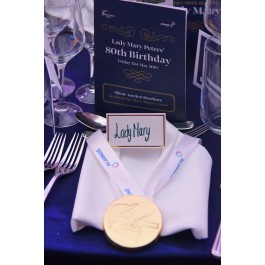 Corporate Chocolate Medals
A stunning chocolate corporate gift, eye-catching finishing touch to your awards ceremony dinner table. Guest love to share these images across their social media accounts.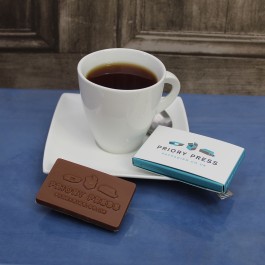 Corporate Chocolate Bars
Available handmade from milk, white or dark Belgian chocolate, in a range of sizes with a choice of packaging and branding options.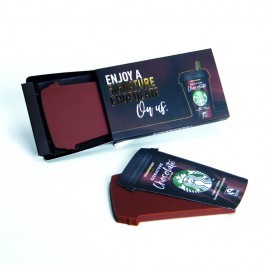 Chocolate Coffee Cup Shaped Chocolate Bar
Customised coffee cup shaped bar in a luxury sliding box finished with a gold hot foil print.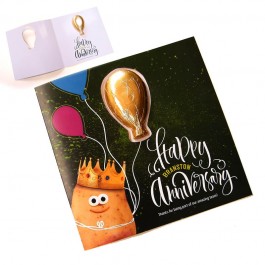 Corporate Chocolate Greetings Card
A tasteful direct Mail gift perfect to keep your clients and staff connected to your business at any time of the year.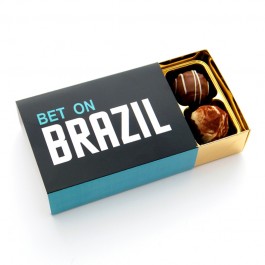 Customised Chocolate Box Sleeve
The perfect business gift combining your brand with our multi award winning luxury handmade truffles.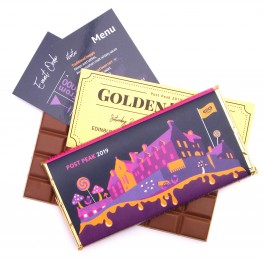 Golden Ticket Chocolate Bar
Our Belgian chocolate 'Willy Wonka Golden Ticket' bars are perfect for all marketing activity.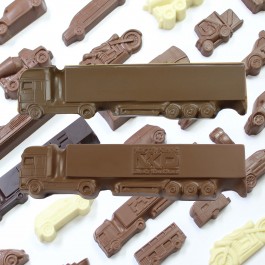 Chocolate Truck
A delicious promotional chocolate gift, perfect to carry your brand whichever business sector you're in. Guaranteed to successfully delivery all your marketing messages.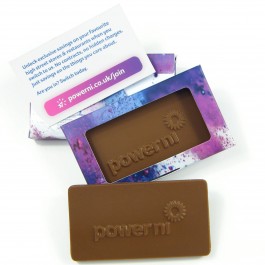 Personalised Window Box Chocolate Business Card
Chocolate business cards are memorable & suitable to distribute at all business events when you want to standout from the crowd.
Chocolate Hard Hats
Freshly handmade Belgian chocolate hard hats, available in a range of branded boxes, click for more details.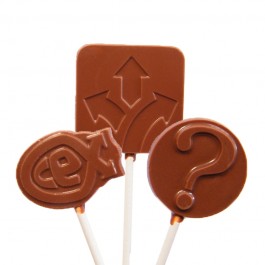 Bespoke Chocolate Lollipops
Bespoke chocolate lollipops are perfect for all promotional giveaways & business celebrations. Putting your words in their mouth!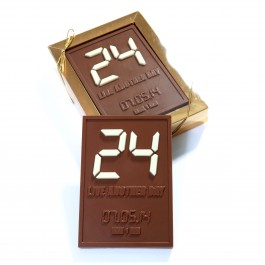 Bespoke Chocolate Bar Styles & Packaging Ideas
When you're not sure what you are looking for, a little inspiration is useful. Take a look at the variety of chocolate bars & packaging styles we have created for our clients.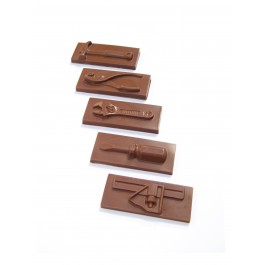 Chocolate Tools
Chocolate tools, perfect to construct any marketing campaign. Handmade by chocolate experts.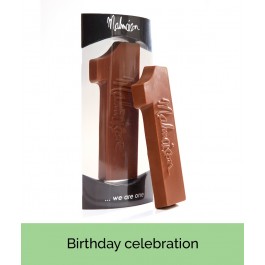 Chocolate Number One
Celebrate being the best at what you do, we'll produce a bespoke number 1 for you.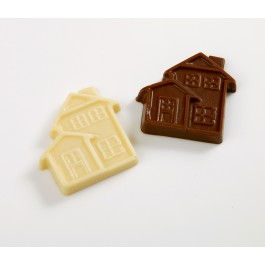 Chocolate House
Delicious chocolate houses, ideal to promote builders & estate agencies, branded with your details.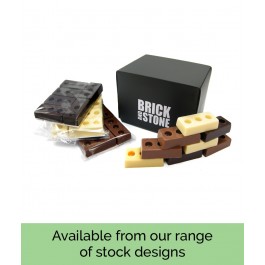 Chocolate Bricks
A quality construction themed promotional gift, handmade by chocolate experts.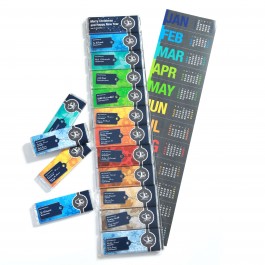 12 Chocolate Bar Calendar - Custom Chocolate Christmas Gift
The perfect customised chocolate gift to keep your brand front and centre for a full year!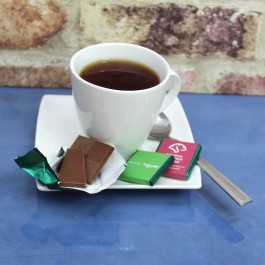 Neapolitan Chocolates
Available in milk, white and dark chocolate with a selection of foil colours and wrapper options to choose from.
Chocolate Corporate Gifts are excellent tools which help you develop relationships with your clients and staff.
Corporate branded chocolates carry your business name and logo, once distributed will raise your brand's awareness among your target audience.
Giving your clients corporate chocolates is also a good spend of your marketing budget, they are a cost effective method of advertising which will not only maintain customer loyalty but will also improve customer image and perception.
Chocolate corporate gifts can be given at any time of the year and distributed at many of the business events and dinners you attend. Corporate chocolates are also a lovely surprise gift which can be posted to clients aas part of your direct mail campaign or left on the desks of staff to welcome them to the team or new location.
We are often asked which are the best corporate chocolates.... .... that really depends on the task or the target audience.
For networking we recommend Chocolate Business Cards, for a promotional giveaway bespoke chocolate lollipops are very effective, for trade shows, exhibitions and conferences promotional chocolate bars are a good choice and dinner events our award winning truffles are a must. We also offer fully bespoke customised chocolates, like all our unique chocolate gifts, they are available in the quantity that suits you.

At Baxter Murray we work with our clients to produce the corporate chocolates which fit the brief, get in touch with us today, we are happy to create the right corporate chocolate solution for your business.