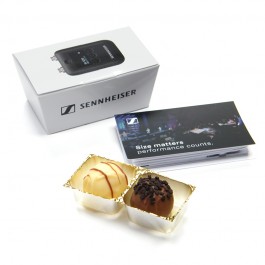 Personalised 2 Chocolate Box with Business Card Insert
A personalised chocolate box filled with your business card & your choice of luxury chocolates from our selection.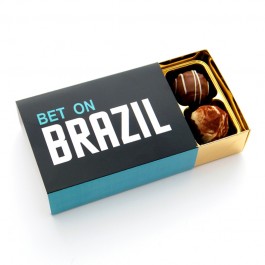 Customised Chocolate Box Sleeve
The perfect business gift combining your brand with our multi award winning luxury handmade truffles.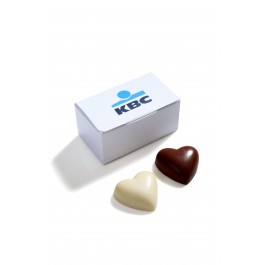 Chocolate Hearts Box
Delicious solid chocolate hearts in a box branded with your logo, click to order.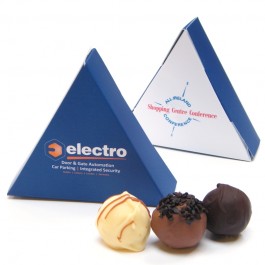 Personalised 3 Chocolate Box
Filled with our freshly handmade truffles, these little boxes branded with your details are the perfect finishing touch to any corporate dinner event.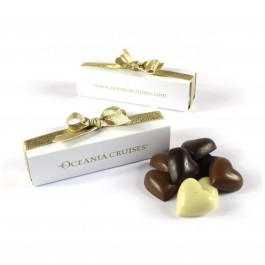 Customised Chocolate Heart Box
Eye catching and delicious corporate gift suitable for all occasions. Click for more details.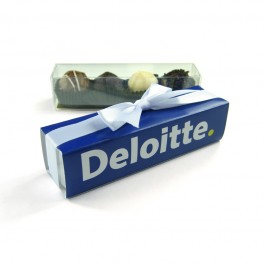 Personalised Chocolate Box Sleeve
Filled with 3, 4 or 6 irresistible truffles, boxes are ideal for smaller quantities & can be dispatched super quick.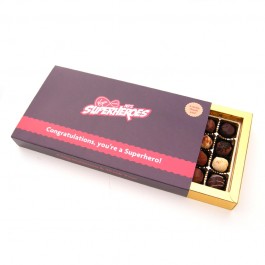 Corporate Chocolate Boxes
A high end corporate gift everyone will appreciate.Choose the size of box that works for you, we'll produce it with your design & choice of chocolates.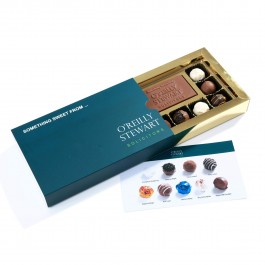 Truffle with Chocolate Business Card Gift Box
A luxury chocolate corporate gift perfect to impress all your important clients.Packed with a chocolate business card & truffles.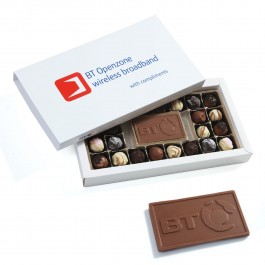 Large Truffle with Chocolate Business Card Gift Box
A high end luxury chocolate corporate gift box, comprising award winning truffles & your chocolate business card.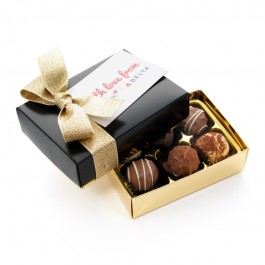 Custom Chocolate Box with Ribbon and Tag
Eye catching boxes branded with your details. Suitable for all your business celebrations & direct mail campaigns.
Personalised Chocolate Boxes
Our multi award winning chocolate truffle selection is beautifully packaged into premium quality branded chocolate boxes suitable for all corporate entertaining and gifting.
We don't produce and store our truffles and chocolates, each batch is freshly handmade to order. That way you're always guaranteed fresh, quality truffles that will impress & delight your clients.
Our truffle selection has something for everyone, milk, white and dark chocolates with alcohol free options. Corporate branded chocolates are perfect to personalise with your own or event sponsors logo and details, for gala and business dinners, corporate functions, award ceremonies or any corporate event where you want to make the right impression.