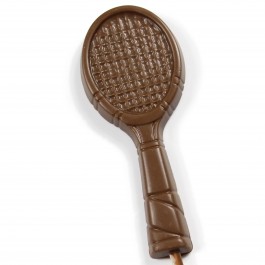 Tennis Racket Lollipop
.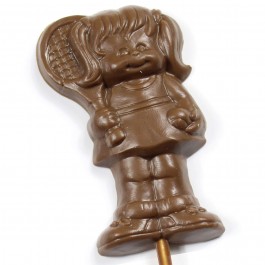 Tennis Girl Lollipop
.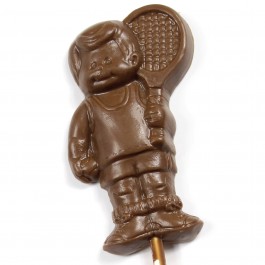 Tennis Boy Lollipop
.
Chocolate tennis rackets and tennis players are effective marketing tools for promoting, Academies,Clubs, Tournaments & Event Sponsors.
All lollipops have your logo or chosen branding in your choice of black and white or full colour. Each lollipop is freshly made to order so you are guaranteed they'll be delicious and impress your audience.