Why branded chocolate lollipops are such appealing promotional gifts ... ..
Ultra adaptable promotional gifts with universal appeal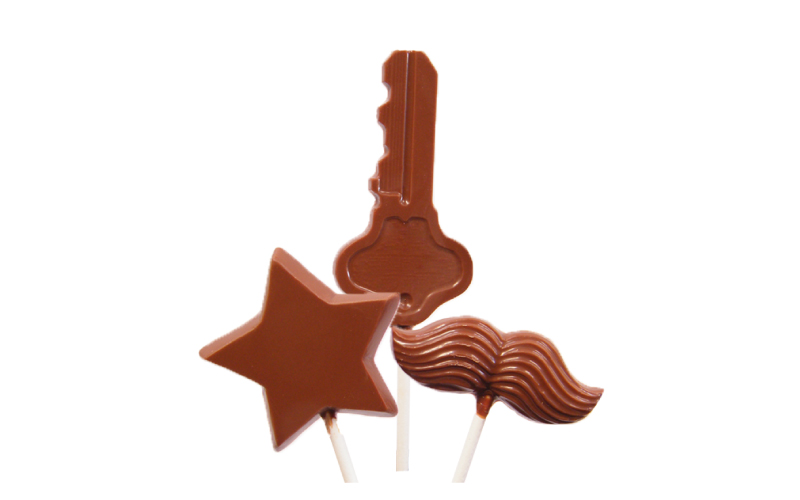 Why branded chocolate lollipops are such appealing promotional gifts ….
Everyone loves to receive good quality chocolate as a gift so choosing to use a chocolate lollipop as a promotional tool for your business is a great idea. It's adored by all ages of both sexes, children love the eye-catching designs while the adults can't get enough of the great tasting Belgian chocolate.
And because lollipops are so widely appealing, they are a definite winner when you are developing a relationship with your target market, raising your brands awareness, maintaining customer loyalty or generating leads and referrals.
Our 'off the shelf' range of lollipops offers a wide choice of designs which are suitable to use within your marketing campaigns. Theses include a key lollipop, Light Bulb lollipop, a Star lollipop as well as a Thank you and Smiley Face design.
Each lollipop is freshly handmade from finest Belgian chocolate, individually wrapped in clear cellophane with your branding professionally printed on a card or label added to the pack.
In addition to our 'off the shelf' lollipop designs we can also create a bespoke lollipop design for you.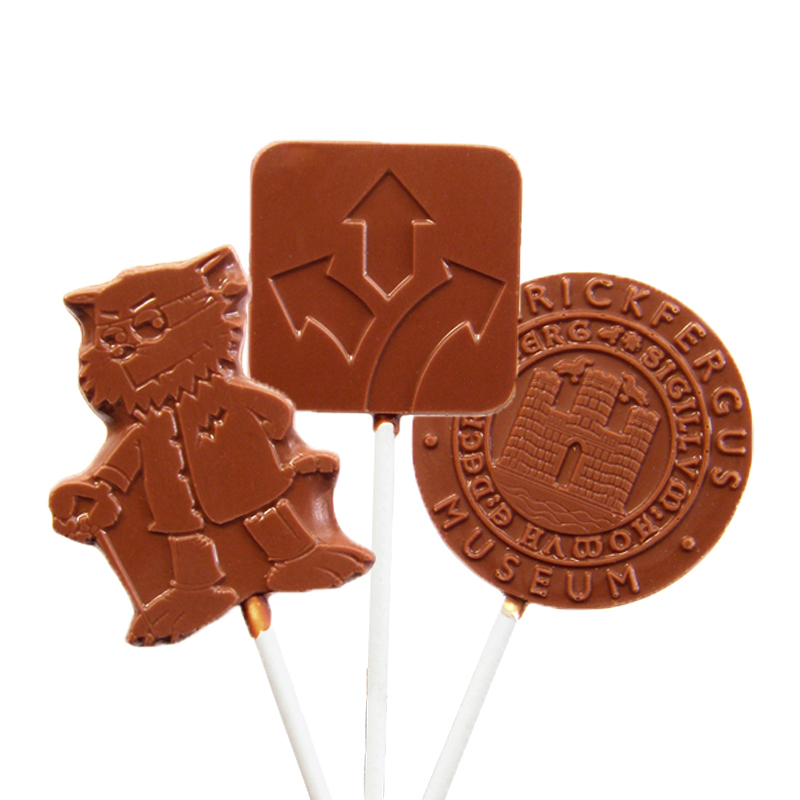 For example, we can produce your logo in chocolate or produce a chocolate replica of your mascot or product as a lollipop.
These are also handmade from delicious quality Belgian milk, white or dark chocolate, in the quantity that suits you with a choice of lead time and packaging options.
Order today, they will be much appreciated gifts at all your marketing and business events.