Lady Mary Peters' 80th Birthday Bash
Commemorate Your Event with Bespoke Chocolates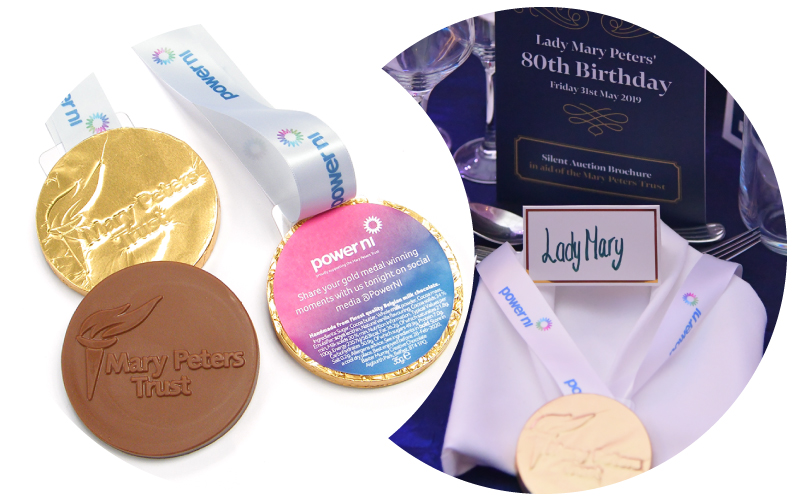 It is always a pleasure to work with our lovely clients at Power NI, on this occasion we were doubly delighted as the event was the 80th birthday celebration of Olympian and Northern Ireland legend
Lady Mary Peters.
For this event of course the most fitting chocolate table favour had to be a bespoke gold medal.
To start the production process all we needed from the client were copies of the Mary Peter Trust and Power NI logos. With these we set up the bespoke chocolate mould and print layout for the ribbon & ingredients label. Once approved we set to work, our chocolate production team handcrafted the logo chocolates and once wrapped in gold foil added the Power NI branded lanyard and label.
Not only did the medals add the finishing touch to the table setting, it was also a tasteful souvenir of the evening for all the guests to take home.
For more pictures of the evening or information on the amazing work of the trust click on the links below,
https://marypeterstrust.org/index.php/marys-80th-birthday/