Unusual and Unique Chocolate Projects
When clients don't have time to spare, we are quick of the mark and fast track their order!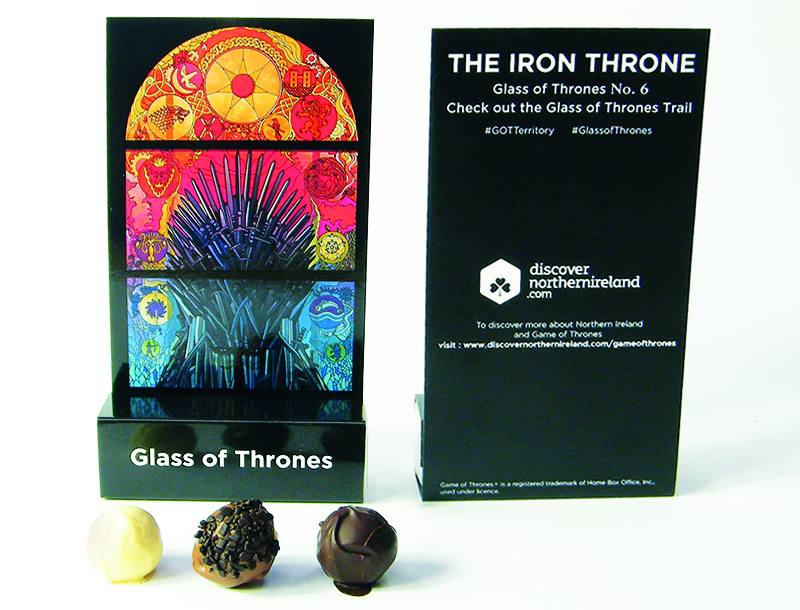 Corporate Chocolates for all Occasions and Celebrations.
Baxter Murray offer a very flexible corporate chocolate service, putting the needs of the customer front and centre.
On this occasion our client Tourism NI were working to a tight deadline and needed a high quality promtional chocolate gift to celebrate their latest project
#Glass of Thrones.
Working from their supplied graphics we set-up and produced the Glass of Thrones box, filled it with our multi award winning delicious chocolate truffles and delivered them super quick to their offices in Belfast and Dublin.
Stunning Glass of Thrones No. 6
Glass of Thrones boxes being handmade by our skilled production team.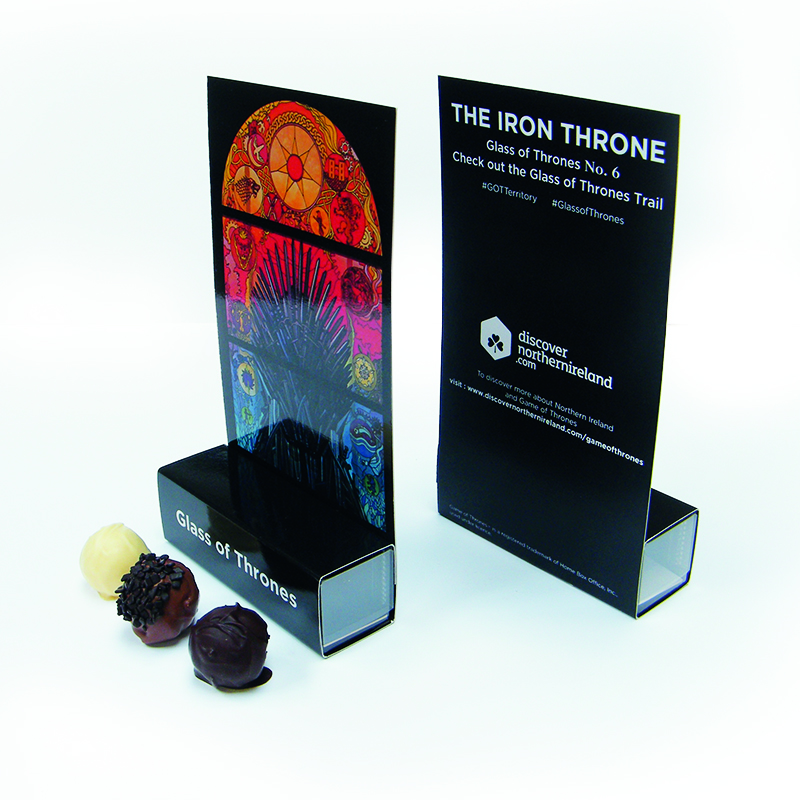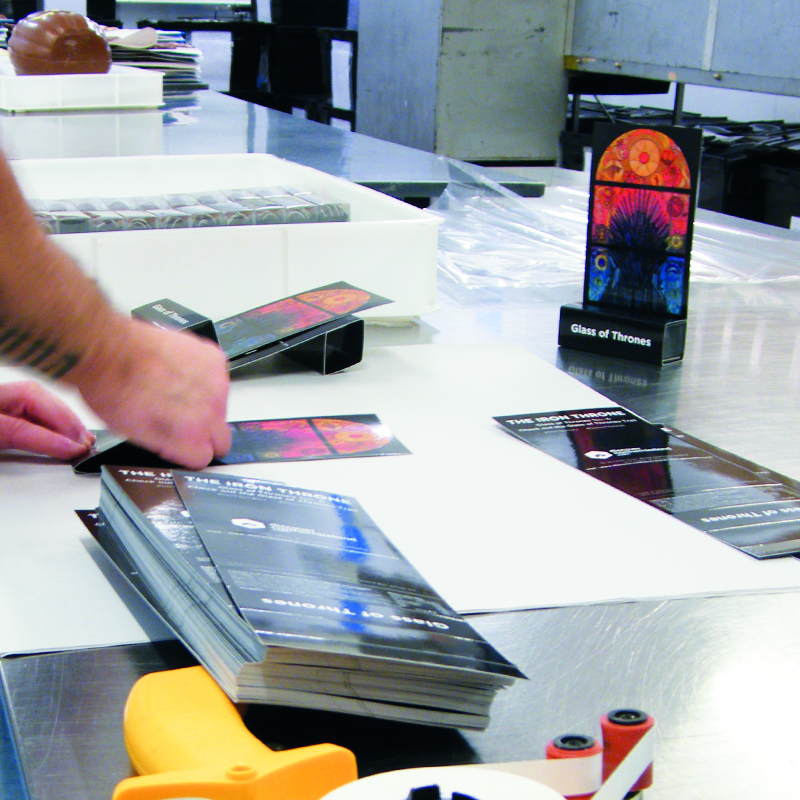 All our range of bespoke and promotional chocolates are available in any quantity with a choice of lead times, to suit your well in advance or fast approaching deadlines.
We can supply artwork templates for bespoke chocolate designs and packaging, if you don't have excess to a designer or are short on time our in-house designer is here to help.
Call us today, we're happy to help with branded and personalised chocolates for all your business activities and celebrations.
Call us today on +442890 471310.
visit: https://visitbelfast.com/article/glass-of-thrones-trail-map/