Chocolate is the best Santa's Grotto Giveaway
T'is the season to have lollies, tra,la,la,la,la,la,la,la,la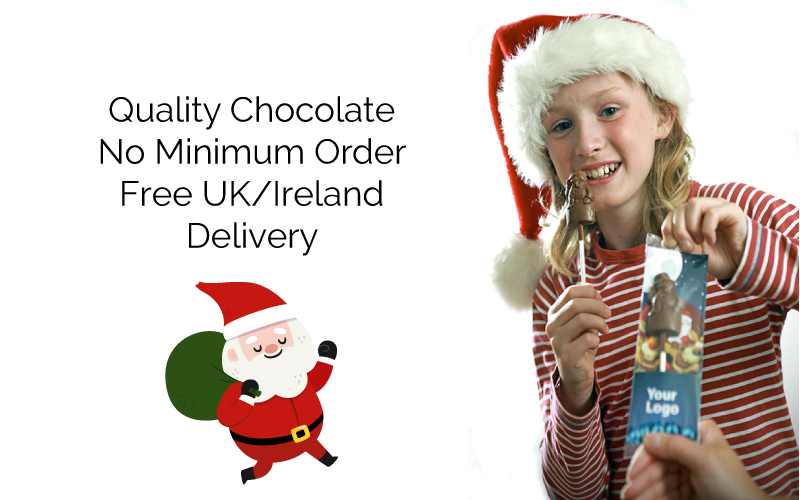 Enhance their visit to your Christmas experience with a quality eye catching chocolate lollipop gift branded with YOUR details.
Baxter Murray Creative Chocolate are your perfect supplier of branded chocolate giveaways for your Santa's Grotto this Christmas. We are multi award winning chocolatiers (and Santa's little helpers). All our festive lollipop designs are freshly handmade to order from finest Belgian chocolate which is free from artificial colours and preservatives and is certified as gluten free.
We offer a choice of branded labels or backing cards, you can supply your own design or if needed we can help with the artwork. All lollipops are available in the quantity that you want, with flexible lead times and free delivery to an address within the UK or Ireland.
Need a top up order, not a problem, you can re-order until Wednesday 17th December to ensure that Santa's sack doesn't run empty.
Click here to view our Christmas lollipop range and branding options or if you'd like us to create a bespoke design visit our bespoke chocolate lollipops or bespoke products for examples of our previous work.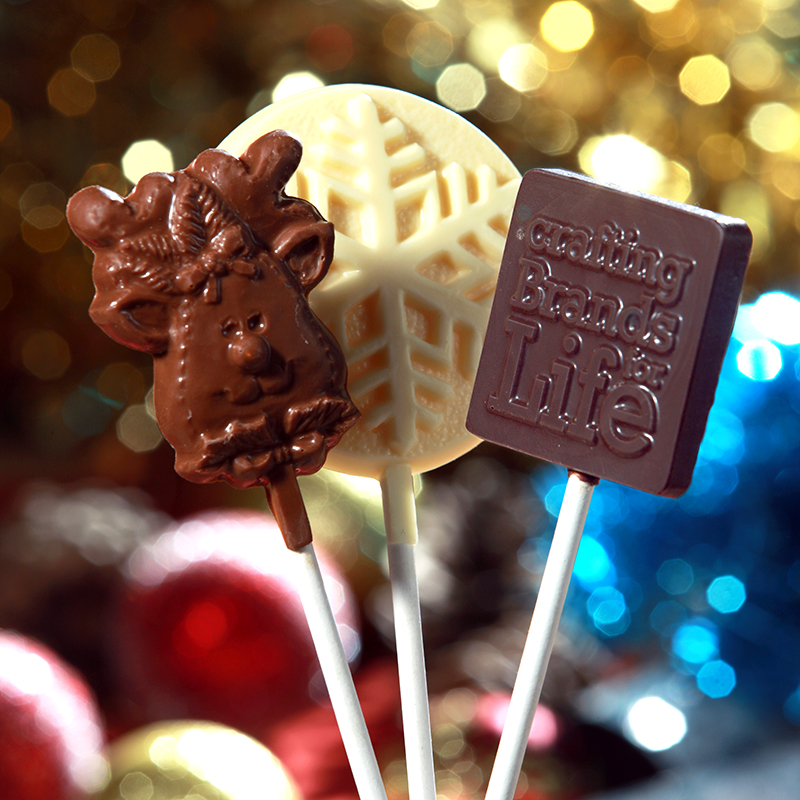 Order today … Santa's little visitors will love the chocolate and always remember the magical experience at your grotto.