How to Use Bespoke Chocolate in Your Business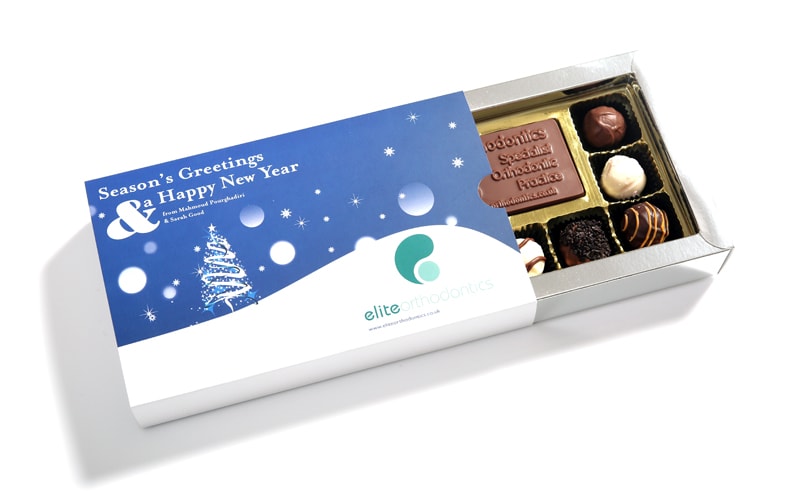 Everyone loves chocolate, right? Well, why not sweeten up your clients or employees with some bespoke chocolate?
Whether you choose personalised chocolate bars or bespoke lollipops, your clients, employees and prospects will be delighted with this sweet treat, that is guaranteed to leave a lasting impression!
Here are a few examples of when your business could benefit from some delicious bespoke chocolates and treats...
Employee Recognition
There's nothing worse than feeling under appreciated. It's one of the top reasons an employee will look for a new job in the UK! Recognise the hard work of your staff and team by keeping some bespoke chocolate to hand. Sweeten up their Friday afternoon or boost Monday morale with some heavenly, handmade chocolates from Baxter Murray. Check out the range of bespoke options here.
Customer Appreciation
Show your customers and clients just how much you value their business. You could go for a bespoke chocolate lollipop or a personalised box of handmade Belgian truffles. Whatever it is you choose, make sure it's personal to the customer and clearly depicts your brand - they'll hold your company in the sweetest of regards!
Celebrations and Events
Whether it's a birthday celebration in the office, a corporate meeting or an important company event, bespoke chocolate will always be a hit. You can use bespoke chocolate at your events as favours, thank-you gifts or just to spread some brand awareness! Check out our range of promotional chocolates at Baxter Murray
Trade Shows
Make a lasting impression on your prospective clients with a promotional product that stands out among the rest. Give your potential new clients something they can take away and remember your brand by! Every time they reach for a square of that delicious handmade chocolate bar, they'll spot your eye catching branding and associate your business with that sweet taste of happiness. It's a win-win for everyone!
No matter what you choose to use your bespoke chocolate for, it will always go down a treat when supplied by Baxter Murray Creative Chocolate.
Our mission is to provide the finest quality chocolate solutions to compliment the PR and marketing activities of the business community within Ireland and the UK. Check out our range of delicious customisable products today.
With your imagination and our chocolate know-how, the possibilities are endless!