Why Buy Bespoke Moulded Chocolate?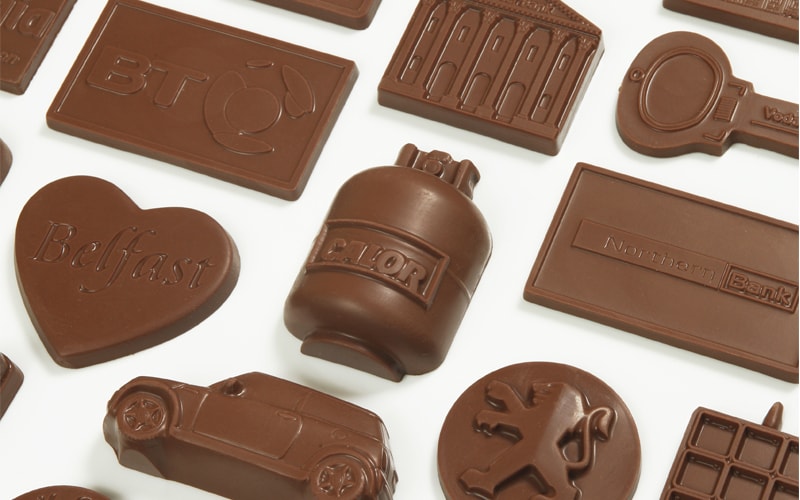 If you want to scale your business and really elevate its growth, you need to focus on your marketing tactics. Are you reaching the right people? And if so, are you using the right branded products to target those people and raise brand awareness?
At Baxter Murray, we offer a range of bespoke products that are 100% customisable and ideal for promoting your business. You can use bespoke moulded chocolates to show loyal customers your appreciation and reinforce the value of your brand. But in case you needed more convincing, here are some additional reasons why you should buy bespoke moulded chocolate:
1. Increase Customer Retention Rates
Why not make your company stand out by sending loyal customers bespoke chocolates? Sending out a corporate gift, is the perfect way to keep in touch with your clients and stay at the forefront of their mind. Set your company apart from the avalanche of marketing emails people receive on a daily basis and do something unique!
You'd be surprised how much people love chocolate. If you can give out some free chocolates such as a branded chocolate medals to award customers for their loyalty or a chocolate lollipop for a younger audience, it won't be long before they come back for more!
2. Raise Brand Awareness
If your industry is competitive, it can be difficult to raise your company's profile and stand out from the crowd. If you have a small marketing budget, promotional chocolates are a useful and affordable marketing tool. You can have your brand logo or slogan moulded on the chocolate itself and the packaging, increasing brand awareness and sending a clear message to the world that you mean business.
3. Strengthen your Brand's Value
Bespoke moulded chocolates are an effective way to reinforce the value of your brand. It's important to choose high-quality chocolates though because there's nothing worse than looking forward to eating something delicious, only to bite into it and discover it doesn't taste as good as it looks! So, if you want to taste true value and the finest quality chocolate, check out the complete range of bespoke chocolates from Baxter Murray.
4. Thank Customers and Employees
Moulded chocolates such as a personalised box of truffles or bespoke replica chocolate is a fantastic way to thank customers for their custom and to thank employees for their hard work. They'll appreciate your kind gesture and customers will be more likely to return to you for your products or services in the future while employees will feel appreciated – bonus!