Chocolate Business Cards
The perfect conversation starter!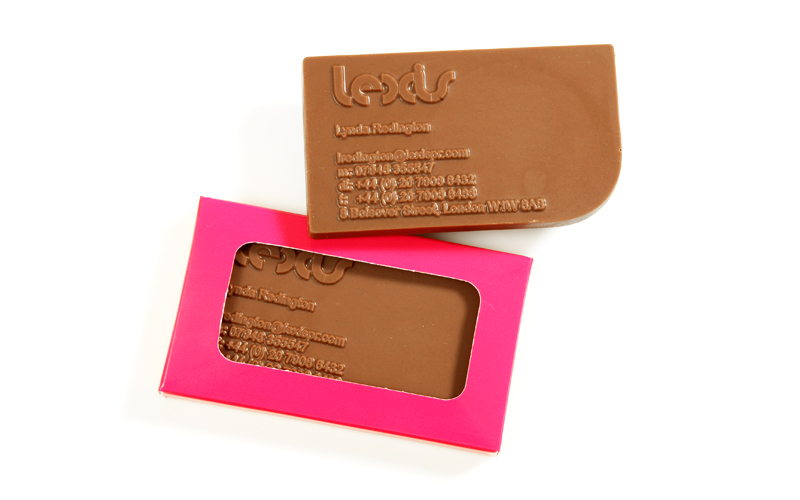 Standout from the crowd at your next networking event or business meeting.
We have the perfect tool to introduce you and your business to new clients.
A chocolate business card.
Giving a delicious Belgian chocolate business card will break the ice and get the conversation flowing. Your new contacts will leave the meeting with a sweet impress ion of you and you can guarantee that they won't forget you or your company.
Our luxury branded and logo chocolate bars are simple to order, available with the option of a bespoke chocolate design or break off bar, in your choice of a window box, branded wrapper or box.
Call now on 02890471310 or send a message with your requirements, We're happy to help and provide a quotation for any quantity.