The History of Chocolate Easter Eggs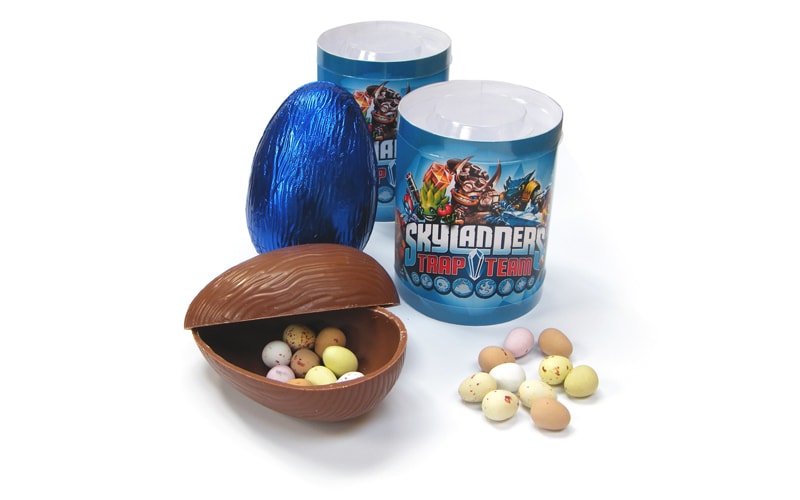 Chomping down on chocolate Easter eggs is an annual tradition. But have you ever wondered why? At the risk of upending another perfectly good excuse to eat chocolate, Baxter Murray are going to take a look at the origins of Easter eggs, providing an explanation to their symbolism and delving into their chocolatey beginnings. After reading this post and gorging yourself with some post-Lent luxury, you will at least have a better understanding of the Easter tradition itself.
Easter egg symbolism
Did you know that Easter egg traditions are adapted from ancient pagan practices?
These customs hold the egg as a symbol for 'rebirth' and 'the beginning'. With an obvious connection to the story of the Ressurection, the Christian Church in Western Europe adapted the custom of the egg as a symbol of the beginning of new life, and so the tradition of Easter Eggs began.
Chocolate Easter eggs
Due to its newfound symbolism, ancient churchgoers began to gift eggs to family and friends during the 'Holy Week' of Good Friday and Easter Sunday. Orthodox Christians would decorate hen or duck eggs with bright colours, charcoal and flowers. Victorians then updated the tradition with satin-covered cardboard eggs filled with small Easter gifts.
In the early 19th Century, France and Germany initiated the trend of producing chocolate Easter eggs. Due to the lack of technology at the time, each Easter egg was made of solid chocolate, as the required moulds for hollow chocolate had not yet been invented.
As time has passed, chocolate Easter egg production has become one of the most exciting confectionery markets. Every year, customers young and old flock to the shops to select their favourite hollow chocolate eggs, many of which contain traditional Easter gifts such as those of the early Victorians.
How to use promotional chocolate at Easter
There are a variety of ways to use chocolate to promote your business, product or event at Easter. See some examples below:
Add a chocolatey Easter surprise to customer delivery packages
Hand out promotional Easter chocolate at trade shows to break the ice and foster customer engagement
Gift your employees a Belgian chocolate treat to build morale
Offer Easter chocolates at corporate meetings or events to spread brand awareness
Baxter Murray easter chocolate
It's no secret that Baxter Murray are a leader in the production of promotional chocolates for business across the UK and Ireland. But did you know that we supply a range of seasonal Easter chocolates as well? These sweet treats are the perfect gift for your customers and clients in order to celebrate the annual Easter tradition. See a selection of our Easter chocolates below:
To view the rest of our Easter Chocolate range, click here.
Remember, on each and every promotional chocolate at BaxterMurray.co.uk, you can add your own personalisation and branding. We also offer a range of bespoke chocolate options, where we work closely with you to create the promotional chocolate of your dreams.
For more information, visit BaxterMurray.co.uk.