Chocolate Marketing Calendar
Topical chocolates are available in any order size, are branded with your details and can be fast tracked.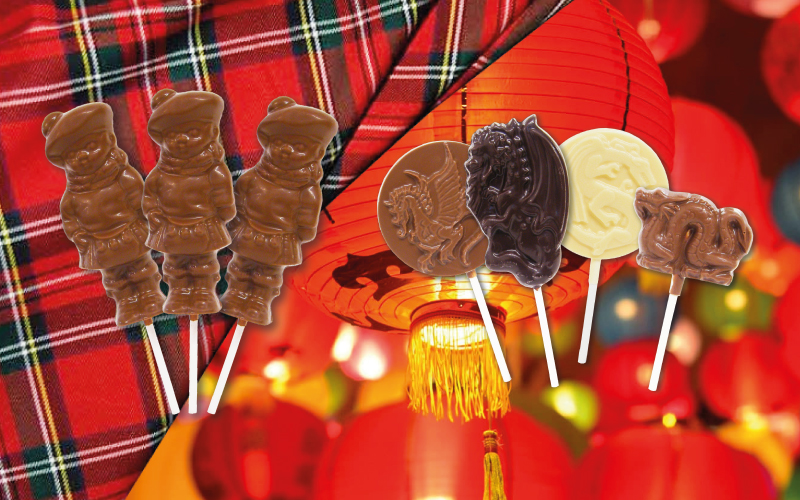 Each month our Chocolate Calendar will keep you up to date with current events and introduce a selection of corresponding topical chocolates.
Let's start the year off with Burns Night and Chinese New Year, Year of the Rat.
on 25th January 2020.
It's difficult to imagine another promotional gift which has the universal appeal, stirs the senses and captures the imagination of your audience in quite the same way that quality chocolate does ...
... it's the perfect promotional gift!

Our delicious calendar chocolate collection combines YOUR BRAND with our luxury handcrafted chocolates, together they produce engaging and memorable corporate gifts, perfect to accompany all your marketing activities and business celebrations this calendar year.

Our clients come from a host of business sectors, we've helped them with chocolates for all sorts of events, from small dinner parties to huge marketing campaigns. Whatever your requirements we'd love to hear from you. All our range of themed chocolates have flexible lead times and order sizes. And as we only manufacture to order, you're guaranteed that your chocolates will be dispatched on time, deliciously fresh and in tip top condition.
Get in touch today, we'd love to hear about your ideas and topical events.