Cost Effective Marketing Ideas
Send a topical chocolate gift, it'll break the ice and get your clients talking

Give your clients chocolate,it's the perfect conversation starter!
Keeping in touch with your clients to remind them about your product and services has never been easier ... ... simply give them Chocolate.
We offer a delicious handmade range of topical, seasonal and promotional chocolates which are just perfect to get the conversation started.
For example, the Queens Club Fever Tree Championships are taking place this week, use that and other sporting events to engage with your clients, send them a little branded chocolate treat and remind them just how sweet it is to do business with you.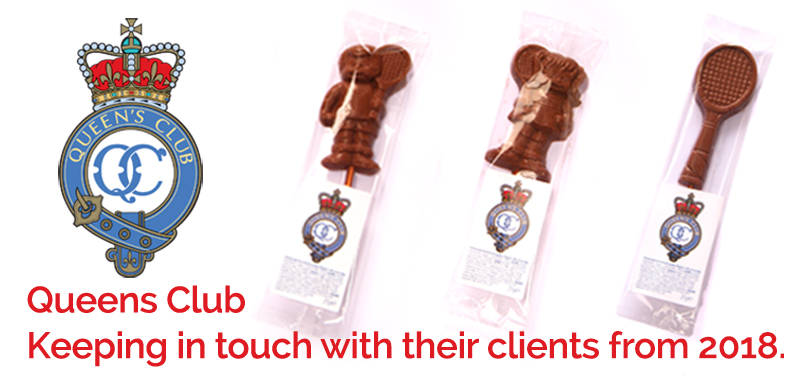 To get your clients talking to you, order delicious eye catching handmade Belgian chocolates today and don't forget ...
For every season there's a reason for Chocolate ... ...
... ... Baxter Murray Creative Chocolate