Clients Love Custom Chocolate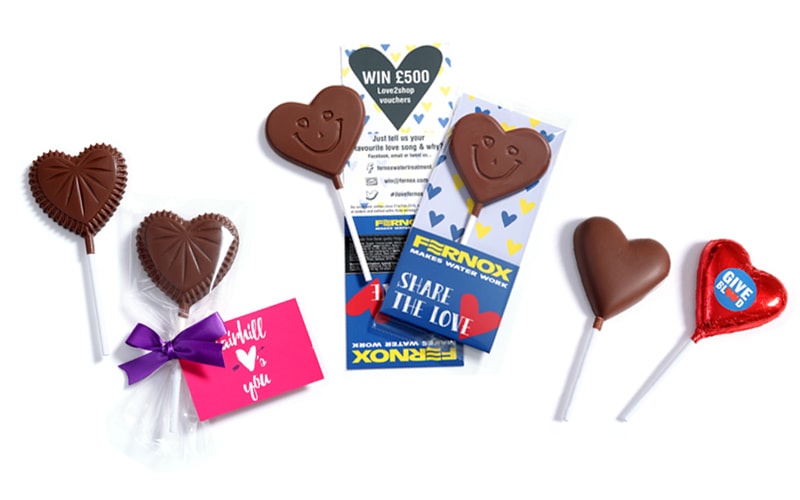 Did you know that gifting custom chocolate to clients can have a massively positive impact on your business reputation? At baxtermurray.co.uk, we have years of experience in providing custom chocolate solutions to business across the UK and Ireland. In this post, we're going to walk you through some examples of our custom chocolate products to give you some sweet inspiration for your business marketing efforts.
Custom chocolate by Baxter Murray Creative Chocolate
Baxter Murray have a unique capability of delivering completely bespoke, custom chocolate products tailored to your exact requirements. Once you select from our extensive custom chocolate range, we'll work closely with you to surpass the expectations set in your brief, ensuring a perfect end product that your business can be proud of.
On our custom products, you can have your business logo raised out of the chocolate, completed with branded packaging. However, if you are looking for a more 'out of the box' design, we can also help with that too. For some inspiration, check out Bespoke Products for projects we have completed for customers in the past.
How to use custom chocolate
Listed below are just some of the ways you can use custom chocolate to enhance your reputation with clients.
Highlight the value of your brand - Bespoke custom chocolates are a great way to demonstrate the professionalism of your business to clients.
Show appreciation - If you want to show appreciation to your clients for their repeated custom, a bespoke chocolate gift will do just the trick.
Corporate dinner events - What better way to end a corporate dinner with clients than with freshly made, completely bespoke, Belgian chocolate treats.
Client correspondence mail - Including your custom branded chocolate treats in client mail is a great way to enhance their loyalty to your brand, ensuring repeat business for years to come.
Custom chocolate products at baxtermurray.co.uk
To view some examples of the custom chocolate that we have on offer at baxtermurray.co.uk, check out the list below.
To view the rest of our custom chocolate range, click here.
Once you have selected your favourite custom chocolate gift, please do not hesitate to give us a call on +44 (0)28 9047 1310. We can't wait to work with you to create the custom chocolates which will help set your business apart from your competitors.