Promotional Chocolate - The Perfect Way to Boost Your Marketing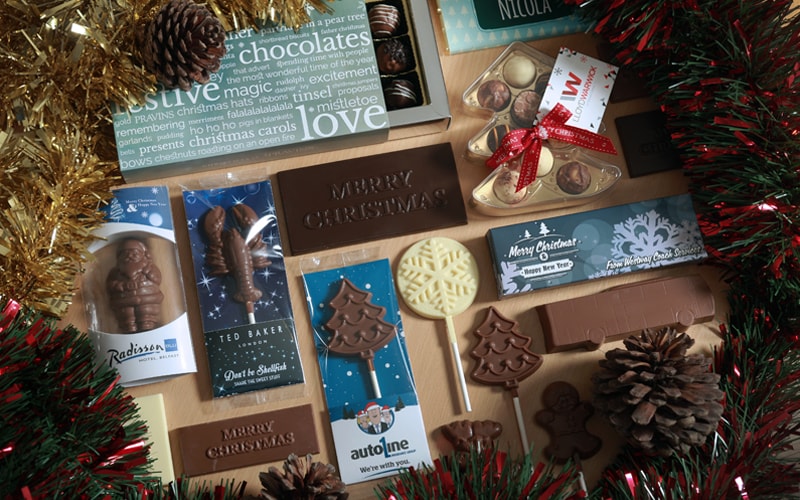 The chocoholics amongst us won't need much convincing on the subject of chocolate, but in case you do need some valid reasons as to why promotional chocolate is the best way to boost your marketing efforts, here they are!
1. Chocolate is Popular with Everyone
Most (if not all) people don't just like chocolate, they love it. The rich, sweet flavour of a piece of chocolate can melt your troubles away while satisfying your cravings at the same time. Using promotional chocolate will help you to reach a wider audience without much difficulty.
2. Branded Chocolate Generates Positive Feelings
People associate chocolate with positive feelings of joy and gratitude. Why? Well, chocolates make the perfect gift, and people tend to give them to each other for special occasions such as birthdays, Valentine's Day and Easter. By providing your employees or new potential customers some delicious chocolate, they'll begin to associate the positive feelings they feel with you and your company – bonus!
3. A Personalised Touch
Promotional chocolate gives you the opportunity to catch your customer's attention and develop customer loyalty. You can personalise the chocolate in any way that you like, which means you can add a unique personal touch that's sure to peak their interest. You can customise the wrapper too and include your printed company logo or a slogan message that's sure to grab people's attention.
4. Increase Brand Recognition
One of the biggest reasons to use a branded product like promotional chocolate to showcase your company is the fact that it helps to boost brand recognition. It's an excellent and useful marketing tool that people won't forget any time soon. Chances are, they'll share it with a friend, and they could even take a photo and post it to their social media. Before you know it, your promotion chocolate is in front of hundreds (if not thousands) of eyes, and everyone's thinking the same thing – who is this company that gives away free chocolate!?
5. Variety of Uses
Chocolate is a crowd-pleaser, and it's easy to buy in bulk, which is a great way to save money. There are so many ways you can use promotional chocolate to reach as many people as possible. You can use branded chocolate as a thank you gift for your employees or existing customers or as a gift at your next trade show or corporate event.