Chocolate Marketing ... March
Send your clients a little Saint's Day treat!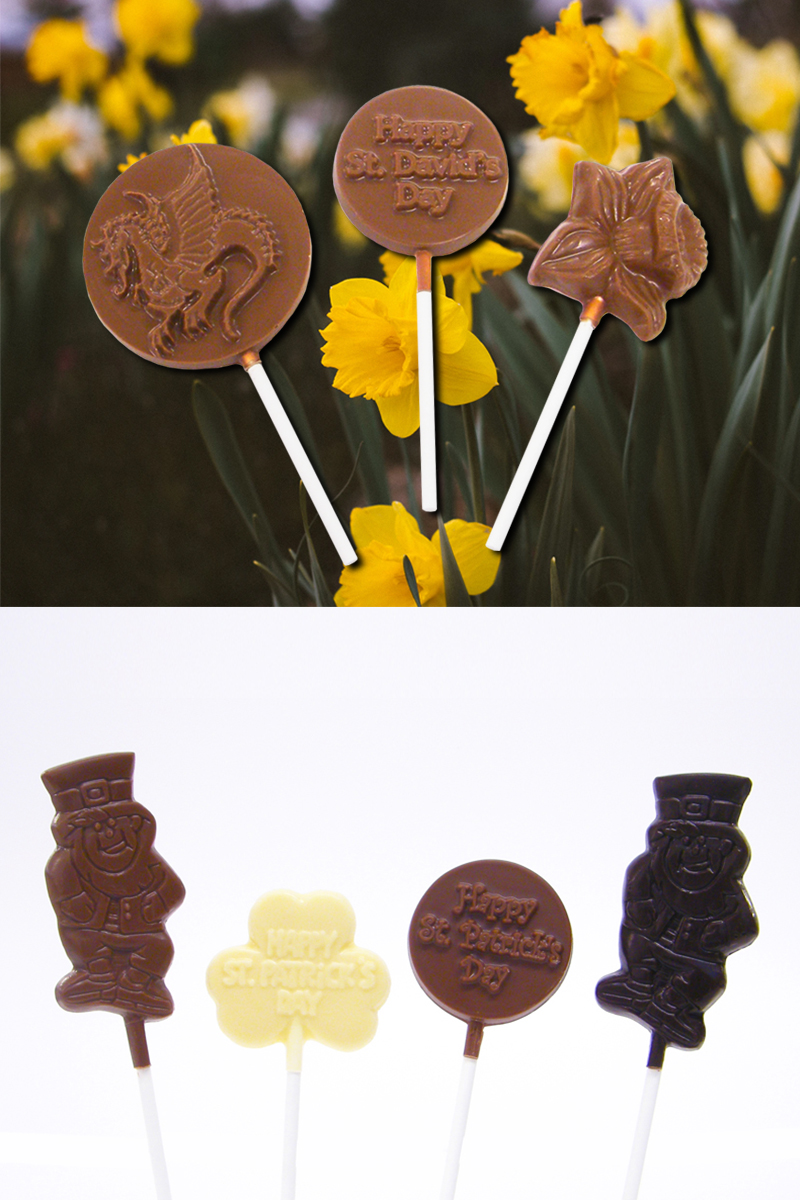 Your clients will be delighted to receive a promotional gift from your business on St. David's Day or St. Patrick's Day. You will not only standout from your competitors by giving such an original branded gift but also create a reason to drop in and see your customer.
Chocolate St. David's Day lollipop,chocolate Daffodils and Dragons, St. Patrick's Day Shamrocks and Leprechauns are available in any quanity, handmade from your choice of delicious quality Belgian milk, white or dark chocolate. These cost effective promotional marketing gifts are perfect to show your customers appreciation.
Small gestures of goodwill can make a big difference in building and maintaining positive business relationships with your clients, suppliers and employees.
Baxter Murray offfer you a vast selection of chocolate gifts, all of them are suitabe to customise with your logo and message, call us today we help with the perfect promotional chocolate for your marketing activity.