Chocolate Call-Off Service
Award winning truffles at all your corporate events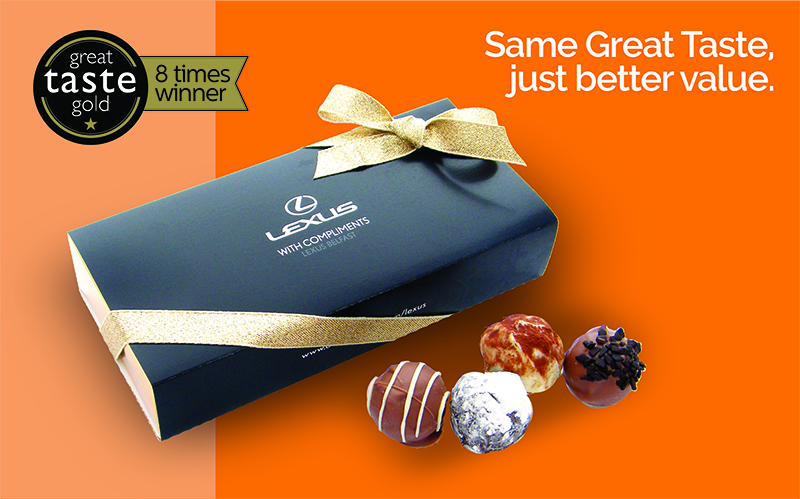 What is a corporate chocolate 'call off service'?
If you regularly host or sponsor corporate events where you supply branded truffle boxes or promotional chocolates, then our 'chocolate call off' service perfect is for you.
Simply place one bulk order and select either to have delivery of predetermined amounts on set dates or 'call off 'the chocolates as and when you need them.
There are many benefits to your business:
You'll always receive our freshly handmade mulit award winning truffles.

You'll always enjoy our efficient & responsive customer service.

You'll save money as you're buying packaging in bulk.

You'll save time, as you only need to order once.

You'll not have wastage or need to be concerned with best before dates as each batch will be freshly handmade for you and your clients.

You'll have no need to arrange or worry about storage or shrinkage.
All you need to do is place your order, let us know what your requirements are, and we will look after the rest.
For freshness and the best prices order direct from the manufacturer … Baxter Murray YOUR Creative Chocolatier!
Get in touch today, we're always happy to help!
Call on 028 90471310
Email info@baxtermurray.co.uk