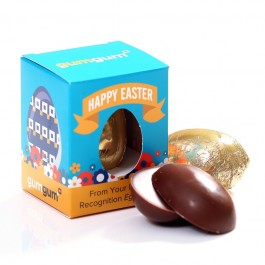 Solid Chocolate Easter Egg
Promotional chocolate Easter egg inside a fully personalised branded box.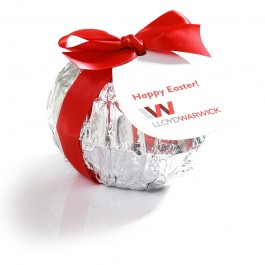 Diamond Easter Egg
A delicious thick shell chocolate egg, the perfect promotional Easter gift.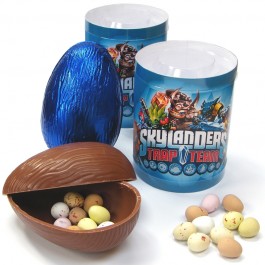 Promotional Easter Egg
A great tool to help build relationships with your clients this Easter.
Corporate Chocolate Easter Egg Selection
If you are on the hunt for freshly handmade, luxury, thick Belgian Easter Eggs, beautifully finished and presented in quality packaging ... we can help!
As standard all hollow eggs are filled with quality chocolate mini eggs, you can up-grade your filling to our award winning truffles, let us know what you'd like and we can produce a quotation for your specific requirements.
Choose the style of egg which fits your needs, select milk, white or dark chocolate and choose the delivery options which suits your needs. We offer a Fulfilment Service, a batch delivery service or a single drop to one location. Get in touch today, we're happy to help.