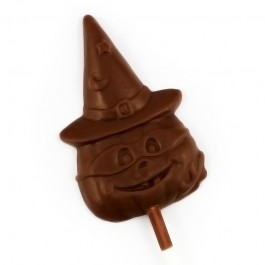 Jack O Lantern Lollipop
Handmade to order for your event click for more details. Dimensions: 77 x 50 mms.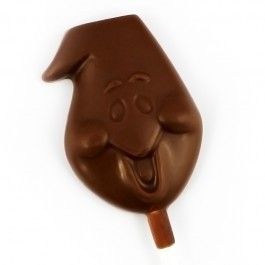 Smiling Ghost Lollipop
Branding options to choose from, click for the details. Dimensions: 57 x 40 mms.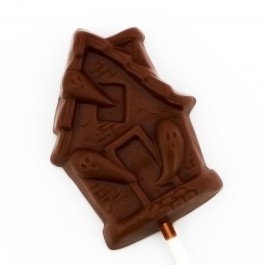 Haunted House Lollipop
Dimensions:80 x 60mms, lead time & delivery options available.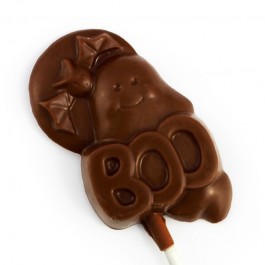 Boo Lollipop
Suitable direct mail gift, fulfilment service available. Dimensions:80 x 50mms.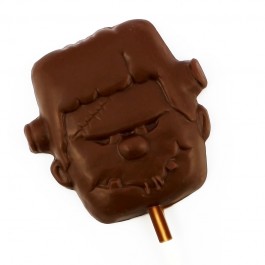 Frankenstein Lollipop
Click to Fast Track an order of Frankenstein lollipops. Dimensions: 67 x 63mms.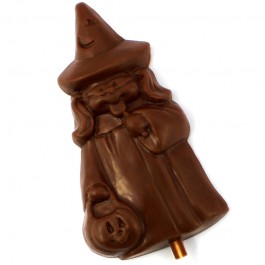 Happy Witch Lollipop
Handmade in milk, white or dark chocolate.Dimensions:98 x 55mms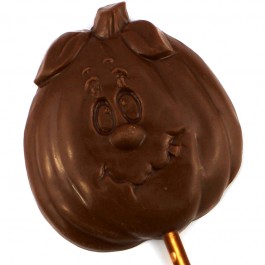 Cute Pumpkin Lollipop
Ideal to customise with your details for Halloween events. Dimensions:75x65mms.
Promotional Halloween Lollipops
Don't wait until Christmas to connect with your customers. Halloween creates the perfect opportunity to connect with clients, to nuture your relationship and standout from your competition. A small high quality gift will certainly get their attention. So why not grab the opportunity and cast a chocolate spell on your audience with our wickedly good promotional chocolate lollipops. They are perfect to attach to a printed card or catalogue for a direct mail campaign or desk drop across your offices. All our promotional lollipops are freshly handmade to order from amazing Belgian chocolates. You can choose from milk, white, dark or orange coloured and flavoured. We offer a Fast track service as well as a selection of 2,4,6 week lead times. As all chocolates come branded with your details we offer artwork templates or free artwork assistance to produce your branded backing card or label.