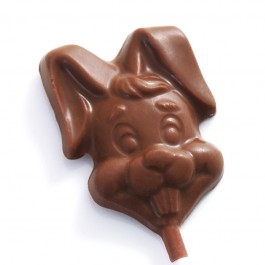 Bunny Face Lollipop
Always freshly handmade for you in the quantity you need. Click to order !
Chick in Egg Lollipop
Short on time ? Order on our Fast Track Service. We also ship with a tracked next day service.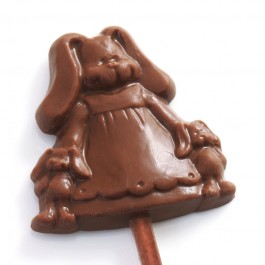 Yummy Mummy Bunny Lollipop
Freshly made just for you from your choice of delicious Belgian chocolate! Click to order.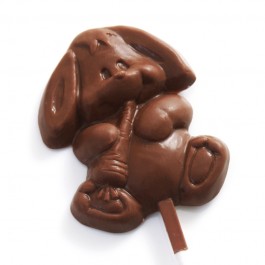 Bunny with Carrot Lollipop
Freshly handmade by our expert chocolatiers, click & choose your favourite chocolate!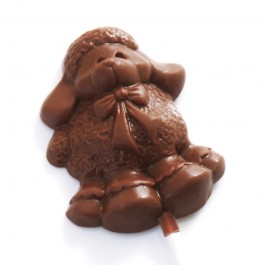 Easter Lamb Lollipop
Order any quantity with your choice of branding and lead time. Suitable for Fast Track Service.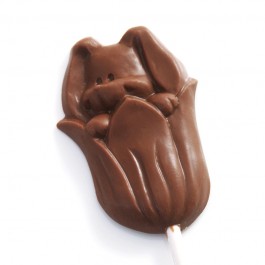 Bunny with Tulip Lollipop
Handmade from milk, white or dark Belgian chocolate, all gluten free. Click to order!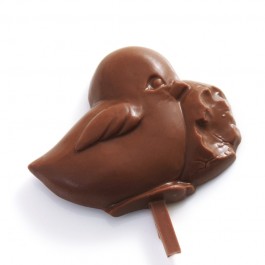 Easter Chick Lollipop
Handmade from delicious 'Palm Oil Free' Belgian chocolate. Click to order.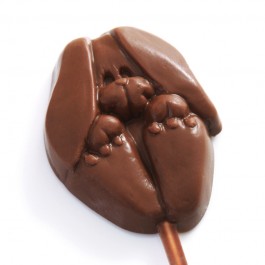 Big Ear Bunny Lollipop
Need a chocolate promotional gift in a hurry, Click to order with tracked next day delivery!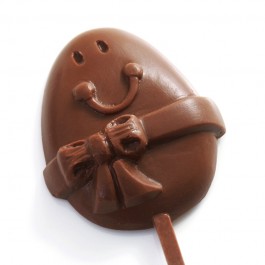 Eggbert Lollipop
Children love the character while adults can't get enough of the fabulous Belgian chocolate!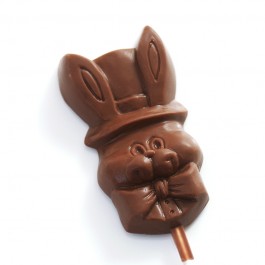 Top Hat Bunny Lollipop
Ideal to brand with your details. Suitable Direct Mail gift, Ask about our Fulfilment Service.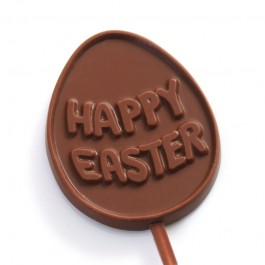 Happy Easter Egg Lollipop
The perfect marketing gift for your business. Check out the branding options available!
Easter Basket Lollipop
Click for full colour branding options and choice of lead time!
Promotional Easter Chocolate Lollipops are freshly handmade to order from your choice of milk, white or dark Belgian chocolate which guaranteed gluten and palm oil free.
Their eye-catching designs and superior quality make them a big hit with both children and adults, producing the perfect Easter promotional item or event giveaway! All lollipops are branded with your details in your choice packaging. We accept orders of any size and offer a range of lead times aswell as a Fast Track service. Bulk single drop delivery to one UK/ Ireland address is free, we also offer batch deliveries across your sites as well as individual postage direct to your clients and staff.