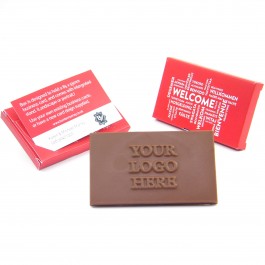 Logo Chocolate Bar
Logo chocolate bars taste and look amazing, completed with premium quality branded packaging they're fantastic promotional gifts.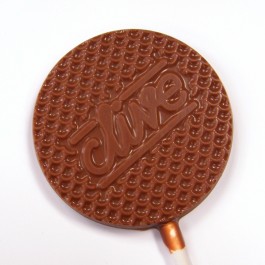 Logo Chocolate Lollipop
Logo chocolate lollipops are eye catching and taste amazing. Loved by people of all ages and a suitable marketing gift for all business events.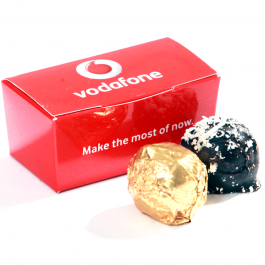 Logo Chocolate Boxes
Logo chocolate boxes are effective branded business gifts to promote your brand at any corporate dinner or event.
Custom logo Chocolates are unique, unusual and delicious promotional merchandise items !
Custom logo chocolate is a welcome promotional gift in all business settings. At Baxter Murray we offer a selection of custom Logo chocolate bars, lollipops,coins, medals, business cards and chocolate boxes in branded packaging. All are freshly handmade to order by our skilled team chocolatiers, mould and box makers. All our custom logo chocolates are available in any quantity with a lead time and delivery option to suit you. Call us today, we are happy to discuss you logo chocolate options!