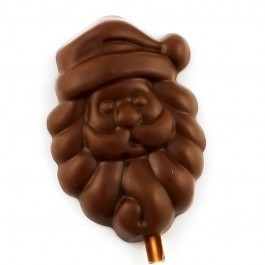 Santa Face Lollipop
Delicious Belgian chocolate, the perfect event giveaway. Dimensions 60 x 43mms.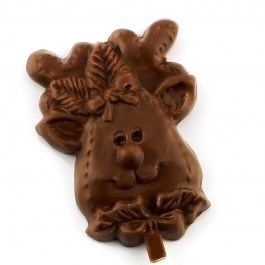 Reindeer Lollipop
Available in milk, white or dark chocolate, click for branding options. 60 x 45mms.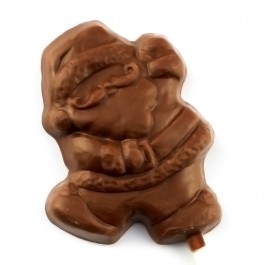 Jolly Santa Lollipop
Freshly handmade for your event. Click for Fast Track Service. Dims. 70 x 55mms.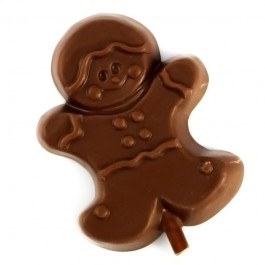 Gingerbread Man Lollipop
Click to select your exact quantity & lead time. Dimensions 70 x 55mms.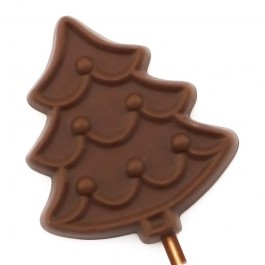 Christmas Tree Lollipop
Perfect direct mail gift for clients, & staff. Posted direct to their door. Click to Order.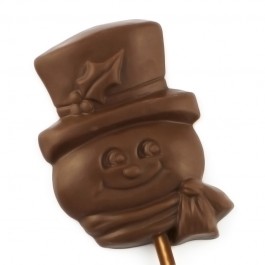 Snowman Face Lollipop
Click to order, select quantity, branding style & lead time. Dimensions 75 x 55mms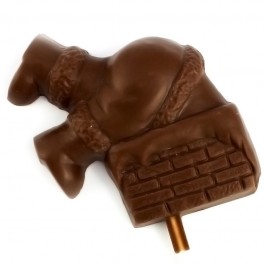 Santa Stuck in the Chimney Lollipop
Suitable for all sizes of events, with lots of space for your branding. Dims. 67 x 65mms.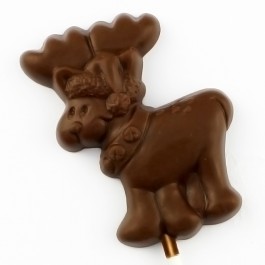 Rudolph Lollipop
Perfect to branding for any promotional; or marketing activity. Dimensions 80 x 67mms.
Christmas Promotional Chocolates, Promotional Chocolate Lollipops & High Quality Christmas Giveaways
Our range of handmade quality Belgian chocolate lollipops are ideal seasonal promotional giveaways. Luxury chocolate not just for kids, adults also appreciate the taste and quality of the chocolate. Lollipops are always freshly handmade from quality Belgian chocolate, moulded into festive eye-catching shapes. Chocolate shapes of Santa, Reindeer, Snowman, Christmas Tree & Gingerbread man. All are individually wrapped in clear cellophane and carry your branding, full colour on a backing card or label. Promotional chocolate lollipops are available in any quantity of milk, white or dark chocolate, which is gluten and palm oil free. We offer leadtimes to suit your event or promotional activity, if you are short on time we can offer our fast track service. Direct Mail and Fulfilment services available.
We're always happy to help, get in touch today!