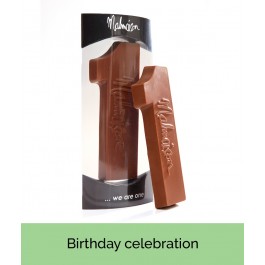 Unusual Chocolate Gifts
..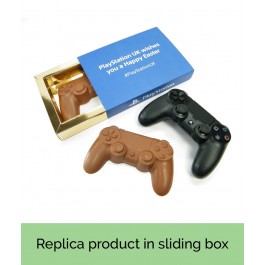 Replica Chocolate
.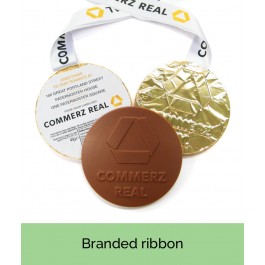 Chocolate Medals
.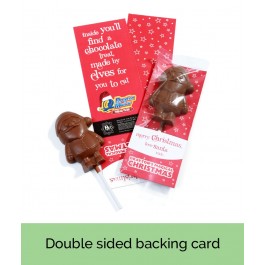 Lollipops
.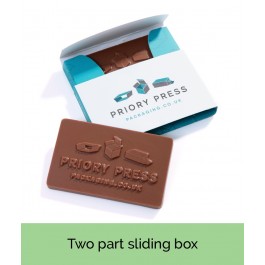 Chocolate Bars
.
Truffle Boxes
.
Bespoke chocolate makes the perfect promotional item ... ... Eye catching and tastes amazing!
Baxter Murray will produce fully bespoke, fully customised unique chocolate gifts for your business.
We are expert corporate chocolatiers who produce bespoke chocolate gifts and tailored chocolates to your exact specification.
We have lots of expertise in-house. Our skilled team create your bespoke or customised mould, then from these moulds our chocolate team produce and package your chocolates. Our service allows you to create the chocolate shape or design you want, order in the quantity you need and schedule delivery for the date that suits you best.
We also supply templates for you to add your own artwork or branding to the packaging. Our in-house graphic designer is always on hand to assist clients or produce artwork when needed.
We only work with quality Belgian chocolate offering you a choice of milk, white or dark varieties. We can on request add flavours such as orange, mint and chilli, surprise ingredients like popping candy or finish your chocolate with a colour dusting powder. The choice is yours.
As well as bespoke chocolate shapes and replica chocolates we offer clients our award winning truffles in premium quality boxes with bespoke chocolate business cards and our range of bespoke chocolate lollipop designs. Including circular chocolate logo lollipops, sculpted chocolate character lollipops and irregular chocolate shaped lollipops in quality full colour packaging. Chocolate coins and gold chocolate medals with bespoke ribbons are also a speciality.
Get in touch today we'll be happy to discuss your bespoke chocolate options. With your ideas and our chocolate knowhow we'll produce a bespoke chocolate to enhance all your promotional and marketing activities.